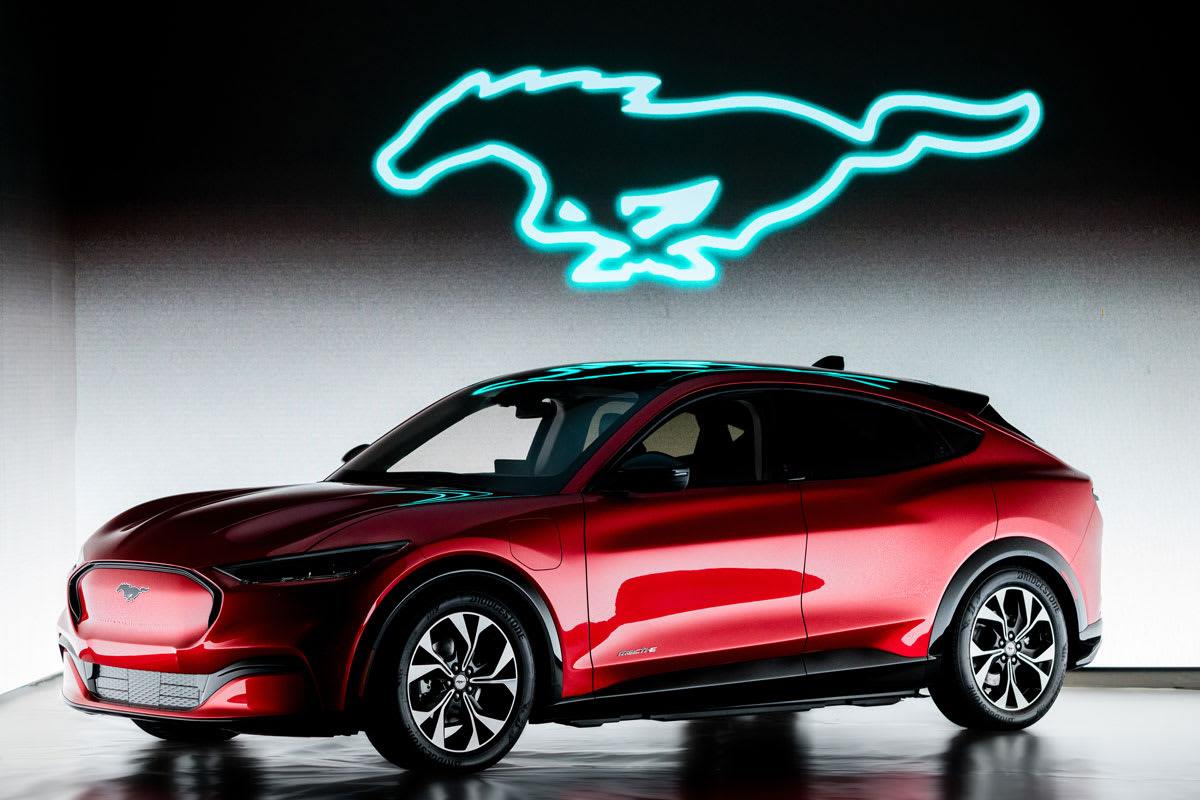 THE FUTURE ISN'T FORGED BY STANDING STILL.
---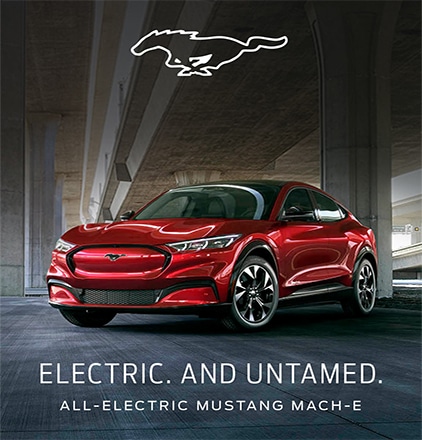 ZERO GAS. ZERO EMISSIONS. ALL THRILL. 
Who says electric vehicles have to be boring? We invite you to experience Ford Motor Company's rebuttal to that dated stereotype with their recently unveiled battery-electric, Mustang-inspired SUV, the Mach-E. The much awaited reveal was videocast across the globe on November 17, 2019 on Ford's Website, YouTube, Facebook, Twitter, and CNN.
We expect the first of the Mustang Mach-Es to arrive on our lots in the latter half of 2020, and we want to give YOU the opportunity to be one of the first in the area to get your hands on one! Use the form below to put yourself on our list of first buyers.
The other guys will say that electric is a fad. We happen to believe that electric is the future. Below are some of the myths other auto makers are selling:
MISCONCEPTION #1
---
ELECTRIC VEHICLES AREN'T MADE FOR ALL WEATHER
It might come as a surprise to most Americans that scorching hot Southern California and fridged, mile-high Denver are among the top U.S. markets for electric vehicles.
Ford has gone to great lengths to test their electric vehicles in extreme conditions. And while it is true that you can anticipate a partial reduction in range in extreme conditions, this is not something that is going to sneak up on you. They say the reduction would be similar to the gas powered vehicle's mpg reduction from increased use of heat or air conditioning in extreme temperatures. Check out the video below for more information on their extreme weather testing.
To prevent weather related battery draining, Ford is working with their software and mechanical engineers to create efficiencies in power useage and vehicle performance in order to maximize battery range when you need it. Not sure if the Mach-E has enough range? Check out Ford's range mapping tool here to see just how far one charge can take you.
MISCONCEPTION #2
---
A SMALL BIT OF GAS IS STILL REQUIRED TO RUN
How would you feel about never going to a gas station again? B.E.V. owners can do all their charging in the convenience, safety, and privacy of their own garage. No more wading through slush and salt to fill up when temperatures drop below zero.  No more standing outside boiling in the summer sun. No more wondering if you are going to smell like fuel after leaving the pump.
Want to take your Mach-E on a long distance road trip? No worries, Ford is offering its all-electric vehicle customers access to North America's largest public electric vehicle charging network, with more than 12,000 places to charge including yours truly! These charge stations will include fast charging, and house more than 35,000 charge plugs nationwide. Ford will do this by using and expanding the Electrify America network of chargers. By doing so, Ford will provide more charger access than any other automotive manufacturer. Click here to see the public vehicle charging network available to Ford EV customers.
MISCONCEPTION #3
---
EV's CAN'T HAUL AS MUCH AS GAS VEHICLES
Electrification doesn't have to be about compromise, and it won't be at Ford. Ford can deliver vehicles that are electric, thrilling, and tough all at the same time, and that's exactly what they're going to do. Currently the first all electric F-150 can pull over 1 million pounds. What makes you believe that Ford would treat their first ever electric-SUV any differently? With acceleration as fast as 0 to 6 in 3 seconds and as much torque as many top-selling pickups, you might find yourself hauling your friends' Chevys out of the mud one day.
SO WHAT DO WE THINK?
---
THE FUTURE IS NOW.
There was a time when electric vehicles could give you either lasting battery performance, strong vehicle performance, or state of the art features, but no auto maker has been able to combine all of them into one holistic package until the Mach-E came along. With the backing of America's oldest and most trusted Automobile manufacturer, Ford, the day that we were always promised is soon to be upon us. With $11.5 billion pledged to research and development for EV technology and infrastructure, Ford now makes going to the pumps a thing of the past.
How will you respond? Do you want to be an early adopter of the future, or stuck in the stone ages?