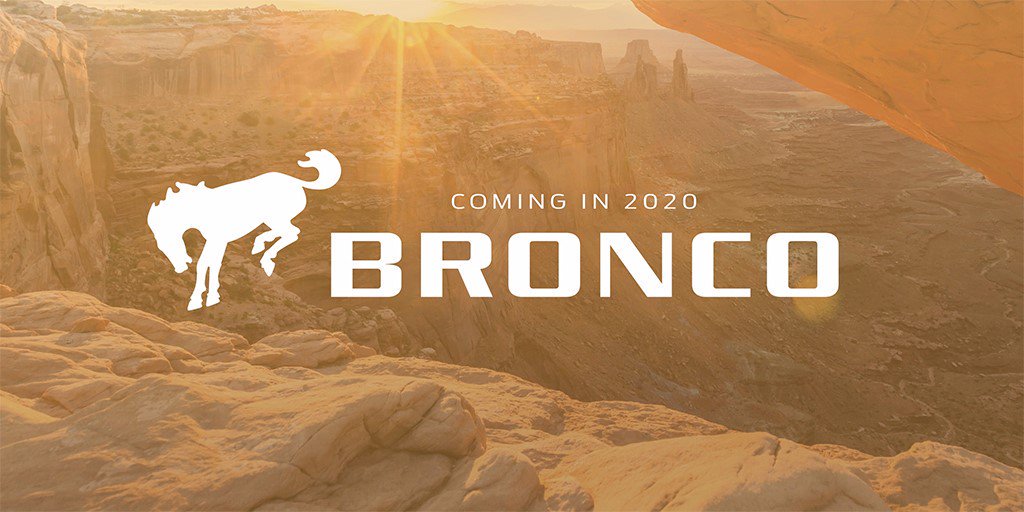 Back and badder than ever. The legendary Ford Bronco.
The Ford Bronco is back by popular demand. The iconic SUV was one of the world's leading 4x4 vehicles for three decades, from the mid-sixties until the mid-nineties. This new generation Bronco boasts the latest in smart technology and a bold new look while remaining true to its rugged roots. More information to come.  In the meantime, check out what's being said about the new Bronco on Ford Social.
Ford Social
Re-Introducing the Ford Bronco
The Ford Bronco has been missing from the Ford lineup for more than a few years. It's something that Ford fans have been hoping would make a return. And for the 2020 year, it looks like that's going to be the case.
Reacquaint Yourself with a Legend
An icon when it comes to rugged ability and an outdoor lifestyle, the Ford Bronco is a symbol of freedom. And for 2020 it will return to area roads as a mid-size SUV. Built in the same plant as the 1966-1996 models, the new Ford Bronco will retain the original spirit of the vehicle. It will be a four-wheel drive vehicle, ready to tackle the road, paved or not.The 2020 Ford Bronco is expected to seat five and have split-folding rear seats. And that means the 2020 Bronco will be as practical as it is capable. After being discontinued in 1996, there's been a hole in the Ford portfolio. But come 2020 that hole will be filled with a new iteration of the Ford Bronco. If the 2020 Ford Bronco engine options are mated to Ford's 10-speed automatic transmission, area drivers will be able to get a smooth ride out of their new Bronco's.
Learn More About the Ford Bronco
The 2020 Ford Bronco may not be on our lot soon, but as new information is released by Ford, we'll keep our area customers informed. The new Ford Bronco is sure to pick up quite a following, and we're excited to be a part of that process.